Who we are
BC Hydro is an integrated utility with over 12,000 mega-watts (MW) of generating capacity, delivering hydroelectricity to 95% of the population of British Columbia (B.C.), Canada. In 2022, we provided service to over five million people and supplied over 32,000 gigawatt-hours (GWh) of energy to commercial and industrial businesses. In 2025, with the addition of the new Site C facility, BC Hydro's capacity is projected to increase by more than 9%.
Located in the Pacific Northwest between the states of Washington and Alaska, over 98% of the power we generate is from clean, low carbon, and renewable sources. Businesses that choose to power by water in B.C. will partner with a recognized climate leader and will realize the advantage of stable, low-cost energy from a resilient, integrated, electric grid.
B.C. is a great place to do business
BC Hydro supports the government of B.C.'s climate action plan, CleanBC, and its goal to reduce greenhouse gas emissions by 40%—based on 2007 levels—by 2030, with the ultimate goal of reaching net zero by 2050. We support companies seeking clean energy to power their business. BC Hydro's Electrification Plan lays the foundation for how BC Hydro's clean, renewable hydroelectricity will be used to electrify industry. 
Clean tech and high-tech sectors including hydrogen producers and data centers, may be eligible for funding and incentives.
BC Hydro offers funding and incentives to make it easier and more cost-effective for eligible energy-intensive businesses to get established in B.C.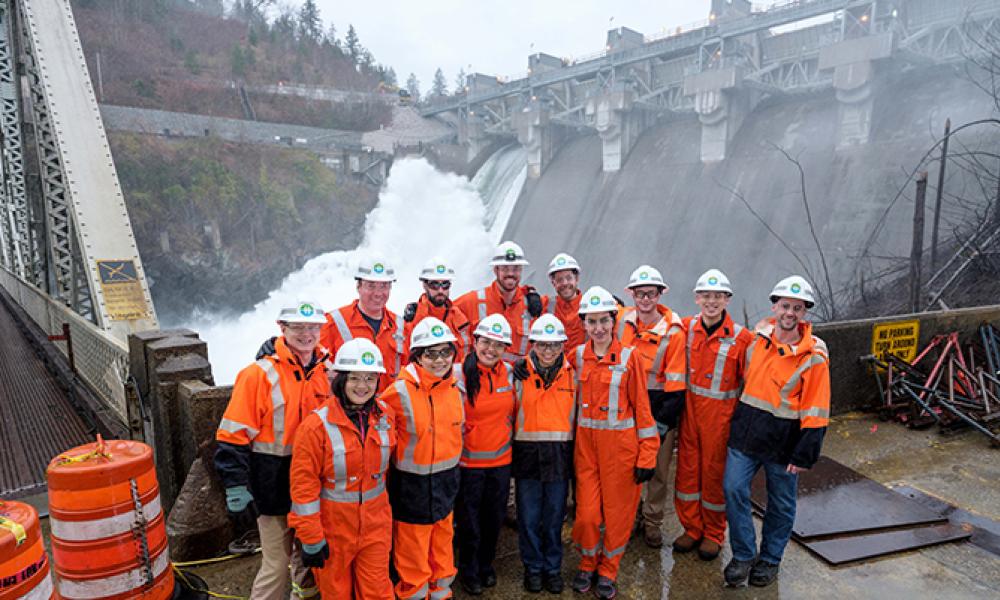 Our Clean Industry and Innovation Rate provides businesses such as data centers and clean fuel producers discounted rates when connected to our grid.