Strategic location
British Columbia (B.C.) is strategically located on the west coast of Canada, connecting to global markets through some 35,500 miles (57,000 kilometers) of paved roads, 6,000 miles (9,588 kilometers) of rail trackage, five international airports, and two international, multi-purpose seaports.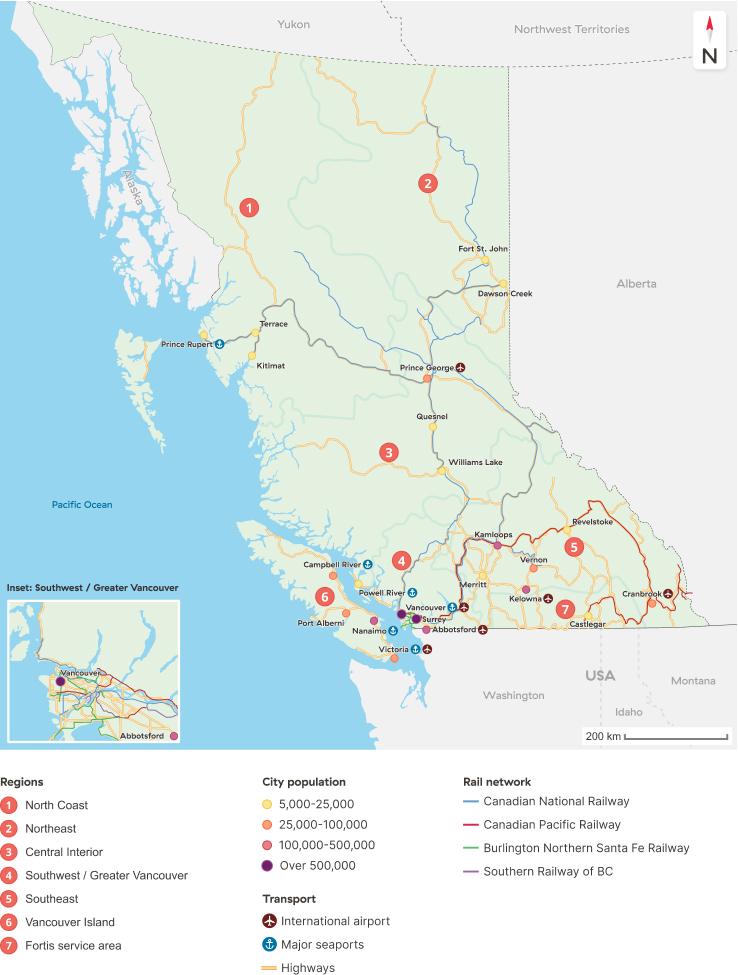 Benefits of B.C.'s Infrastructure
B.C. has a reliable, established supply chain that is cost-effective, with logistics partners that collaborate to enhance productivity and increase resilience to weather disruptions. Businesses in the province benefit from an expansive network for transportation, pipelines, and telecommunications.