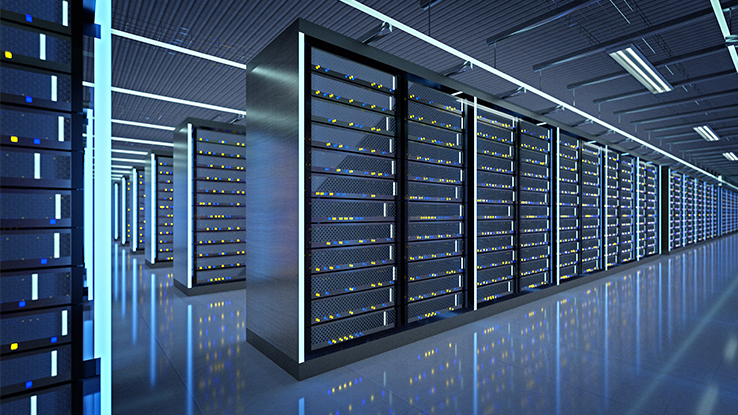 Data centers, powered by water
British Columbia offers clean energy, low-cost power, and a business-friendly environment—it is no surprise that the west coast Canadian province is gaining attention from tech savvy businesses.
Through to the end of 2026, BC Hydro is offering a total of CAD$52 million in funding to help eligible businesses reduce their setup costs.
Why choose BC Hydro and British Columbia?
Hydroelectricity: over 98% of the power we generate is from clean, renewable sources
Low rates: discounted rates for data centers and the third-lowest industrial energy rates in North America
Industrial sites: a portfolio of qualified properties already connected to our integrated grid
Capacity growth: our generation capacity will increase by 1,100 MW to 13,100 MW in 2025 
New data infrastructure: Google's new Topaz subsea cable will be complete in 2023, providing a direct fiber connection between Canada and Asia
These are just some of the reasons why first-mover industry leaders such as including Cologix, Cyxtera, eStruxture, and Equinix choose B.C. for their data centers.
Clean, renewable power
British Columbia is a powerhouse of clean, renewable energy, enabling businesses to reduce the carbon footprint of their operations. Our system consists of 30 hydroelectric plants and a network of over 49,710 miles (80,000 kilometers) of power lines.
Improve ESG performance
Hydroelectricity helps organizations meet their Environmental, Social, and Governance (ESG) commitments. A low-carbon energy supply enables data centers to significantly reduce scope 2 emissions.
A cooler environment
B.C.'s mild, cool climate minimizes cooling costs for data centers, while a naturally abundant water supply provides a sustainable source for water-based cooling technologies.
Low-cost energy
B.C.'s energy rates are among the lowest in the US and Canada. Even before BC Hydro's industrial discount is applied, our rates are the third lowest in North America. Our hydroelectricity is a low-cost energy source available at a consistently stable rate, currently at 5.23¢/kWh (CAD$).
By locating a data center in British Columbia, businesses benefit from lower energy costs, mitigating the risk of energy scarcity and volatile energy prices in other jurisdictions.
Power demand: 50,000 KW3
Consumption: 30,600,000 kWh/month
Voltage: 120 kV
Load factor: 85%
1. Source: Hydro-Québec 2022 and BC Hydro 2022.
2. These bills have been estimated by Hydro-Québec and may differ from actual bills.
3. Customer-owned transformer.
4. In CAD ¢/kWh
Reliable and robust infrastructure
Hydroelectricity is the strategic choice for data centers. With the redundancy offered by the integrated grid, BC Hydro provides stable power to future-proof your data center operation and minimize downtime risk. Hydroelectricity avoids the intermittency challenges of other renewables, mitigating the cost and environmental impact of battery energy storage systems.
Available industrial sites
Eligible businesses work directly with BC Hydro to find a suitable industrial site matching their specific project and power requirements, reducing setup costs and time to connect to the grid.
Growing data infrastructure
In 2023, the Google Topaz subsea cable will be operational. The subsea cable will provides a direct fiber connection between Asia and Canada. Data that passes through the Topaz cable to Canada will enjoy our strict data privacy laws, enabling data centers to offer data sovereignty in Canada.