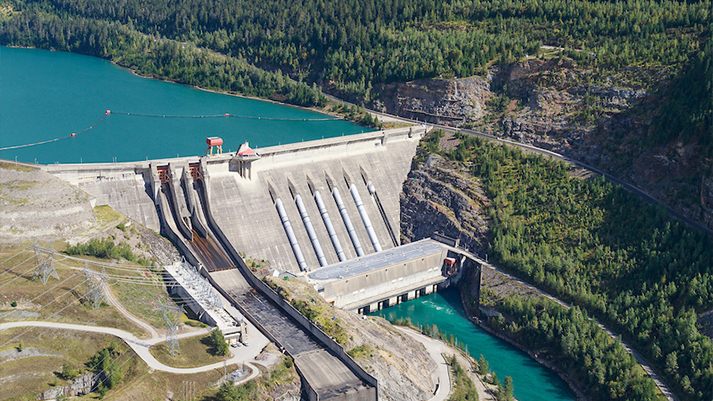 A forward-thinking environment for forward-thinking businesses
With low-cost power, business-friendly policies, and unique funding opportunities across the project lifecycle, British Columbia is a highly desirable location to produce low-carbon fuels such as hydrogen, e-fuels, and biofuels.
From reducing project siting costs and grid connection times to improving access to skilled labor and markets, low-carbon fuel producers choose British Columbia (B.C.) for many reasons:
Available power: our generation capacity will increase by 1,100 MW to 13,100 MW in 2025, ensuring a steady supply of energy with capacity earmarked for low carbon fuel producers
Clean, renewable sources: 98% is from hydroelectricity
Low cost: discounted industrial rates for clean fuel producers, the third-lowest in North America
Industrial sites: a portfolio of qualified properties already connected to our integrated grid
Large industrial cluster: B.C. is an innovation hub, home to prominent clean-tech businesses and strong local demand for low-carbon fuels
A highly-skilled labor force: save time and costs in design and construction with an established, local talent pool
To meet the high demand for low-carbon fuels, BC Hydro is taking bold steps to reduce setup and operational costs for businesses. We are offering discounted rates and a pool of CAD$120 million through to the end of 2026 to help eligible businesses cover connection studies, project costs, and industrial fuel switching.
BC Hydro's unique funding, available until 2026
BC Hydro's limited-time offer helps to reduce:
setup costs for select high-load, industrial businesses looking to electrify and establish low-carbon fuel production operations in B.C.
the cost to electrify industrial businesses already in B.C., which includes building and fleet electrification
Our expert team will guide eligible businesses on how to access BC Hydro funding and identify potentially stackable provincial, federal, and other funding programs.
Reduce capital costs and time to connect
With a range of pre-qualified sites already connected to our integrated grid, as well as abundant freshwater resources, businesses can save on project development capital costs and get connected to our grid faster. The province is also home to a highly-experienced technical workforce with the skills and knowledge needed to reduce design and development costs.
BC Hydro provides expert support for businesses looking to set up operations in our coverage regions. Our team can help reduce risks by evaluating site suitability, simplifying the siting process, and streamlining permitting for existing sites.
Available industrial sites
BC Hydro works collaboratively with our partners to identify suitable industrial sites already connected to our integrated grid. Eligible businesses work with us to identify available industrial sites that match their specific project needs, reducing costs and time to connect.
Available electrical capacity
BC Hydro is currently in a surplus position, and we will be increasing our generation capacity by over 9% to 13,100 MW in 2025. Low-carbon producers in B.C. can count on sufficient capacity for reliable, clean-load growth into the future.
Save on operational costs
By choosing B.C. as an operating base for hydrogen production, businesses benefit from predictable, low energy costs as well as a favorable economic climate.
Low-cost energy
B.C.'s electricity rates are among the lowest in the US and Canada. Even before BC Hydro's discounted rate is applied, the province boasts the third-lowest energy rate in North America. B.C.'s hydroelectricity is a low-cost energy source available at a consistently stable rate, at 5.23¢/kWh (in Canadian dollars) with the discount applied.
Predictable and favorable economic climate
BC Hydro's low energy rates are stable and predictable, unlike jurisdictions with volatile energy prices. B.C.'s competitive tax rates are among the lowest in the G7 – with a combined provincial and federal general corporate income tax rate of 27%. All of this, plus a favorable USD to CAD exchange rate, makes the province an attractive location for low-carbon fuel producers and exporters.
Power demand: 50,000 KW3
Consumption: 30,600,000 kWh/month
Voltage: 120 kV
Load factor: 85%
1. Source: Hydro-Québec 2022 and BC Hydro 2022.
2. These bills have been estimated by Hydro-Québec and may differ from actual bills.
3. Customer-owned transformer.
4. In CAD ¢/kWh
Clean, renewable power
BC Hydro's grid transmits 98% clean, renewable electricity that can be used to produce low-carbon intensity green hydrogen. By starting with clean energy, the carbon intensity of the entire value chain is significantly lowered. Hydroelectricity is a more predictable and consistent source of power, independent of weather and seasonality.
Stable, reliable electricity
B.C's integrated grid offers stable, reliable power to the entire province. Our system consists of 30 hydroelectric plants and a network of over 49,710 miles (80,000 kilometers) of power lines.
Naturally abundant fresh water
B.C. has a naturally abundant supply of fresh water for the production of hydrogen, removing the need for upstream water treatment thereby reducing project cost and complexity.
Established supply chain and robust infrastructure
Businesses in B.C. benefit from extensive transportation, pipelines, and telecommunications networks. We collaborate with logistical partners to enhance productivity and increase resilience to supply chain disruptions.
Strategic location
B.C.'s strategic location on the west coast of Canada means businesses are able to connect to global markets through some 35,500 miles (57,000 kilometers) of paved roads, 6,000 miles (9,588 kilometers) of rail trackage, five international airports, and two international, multi-purpose seaports.
Infrastructure for success
With an integrated grid and over 30,000 miles (50,000 km) of Canada Energy Regulator-approved pipelines, B.C.'s robust infrastructure is a key differentiator for low-carbon fuel producers.