Global leaders in B.C.
The world's most innovative companies have branches in British Columbia (B.C.). Some, like Slack (acquired by Salesforce), Sierra Wireless (acquired by Semtech), Ballard Power and Hootsuite, started in the province.
Others chose B.C. as a place to expand operations, taking advantage of access to clean, reliable, and renewable energy.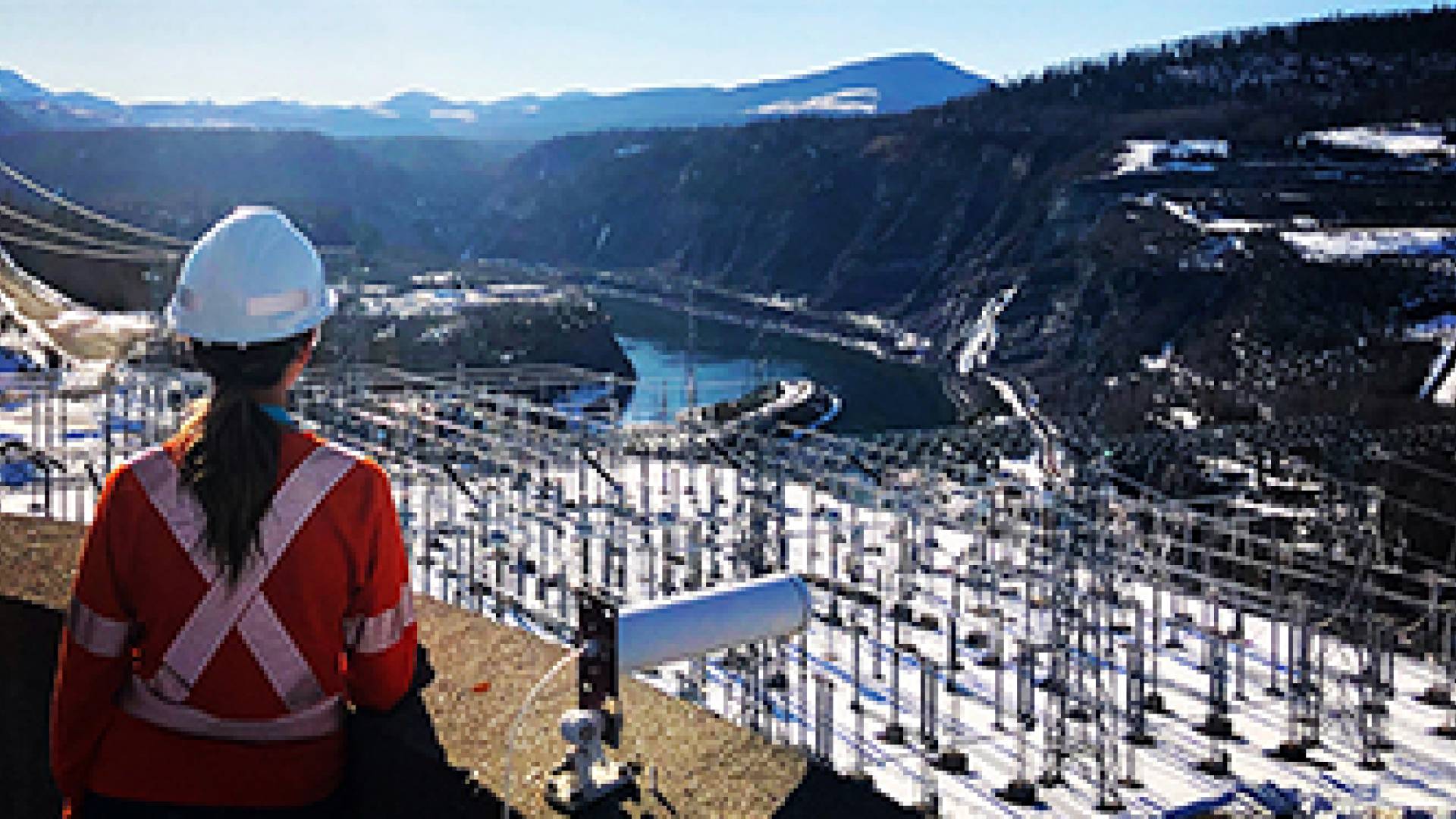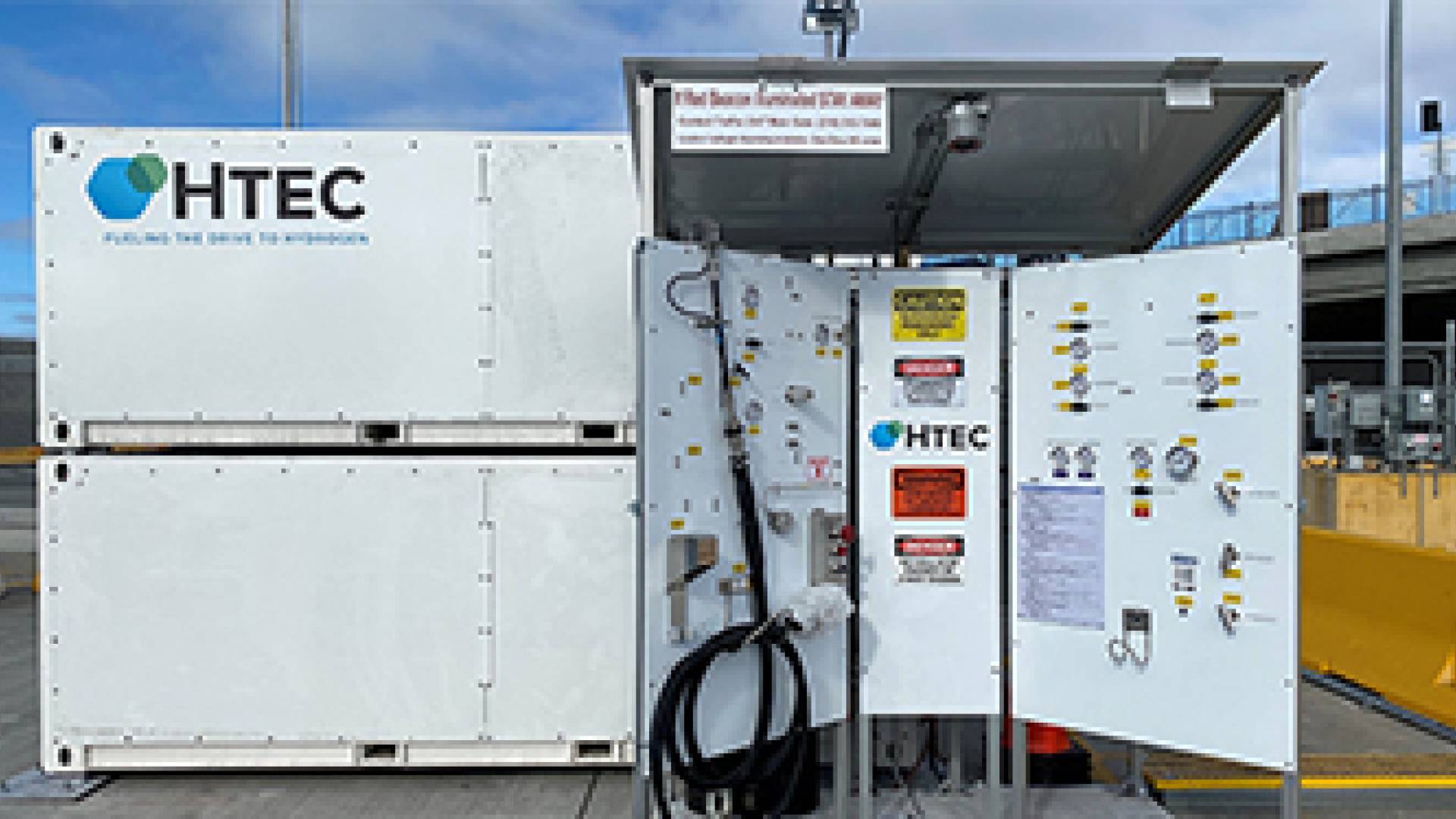 Hydrogen fuel cell hub
B.C. is a hub for hydrogen fuel cell technical expertise, intellectual property, and leading products and services, which are exported to markets around the world.
Clean-tech companies such as Powertech Labs, HTEC, and Loop Energy have world-leading low-carbon hydrogen production, storage, and transportation technologies that have already been deployed and demonstrated in real-world conditions.
Technology clusters
There are more than 10,000 tech companies operating in B.C. Technology clusters are found across the province in centers like Vancouver, Victoria, and Kelowna. These technology clusters are supported by 25 post-secondary institutions from which more than 3,000 students graduate from computer science and engineering programs each year.
Image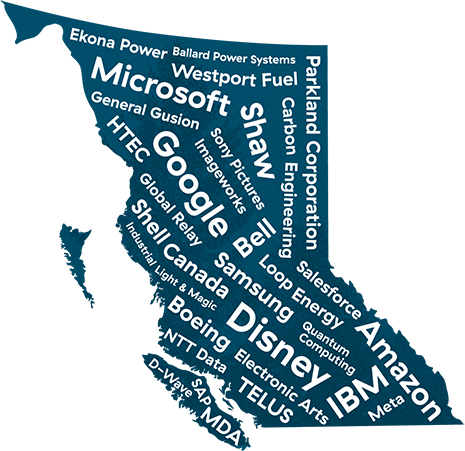 Note: This is representative of the many companies that operate in B.C. It is not intended to be complete list. Inclusion on the list does not imply endorsement or sponsorship.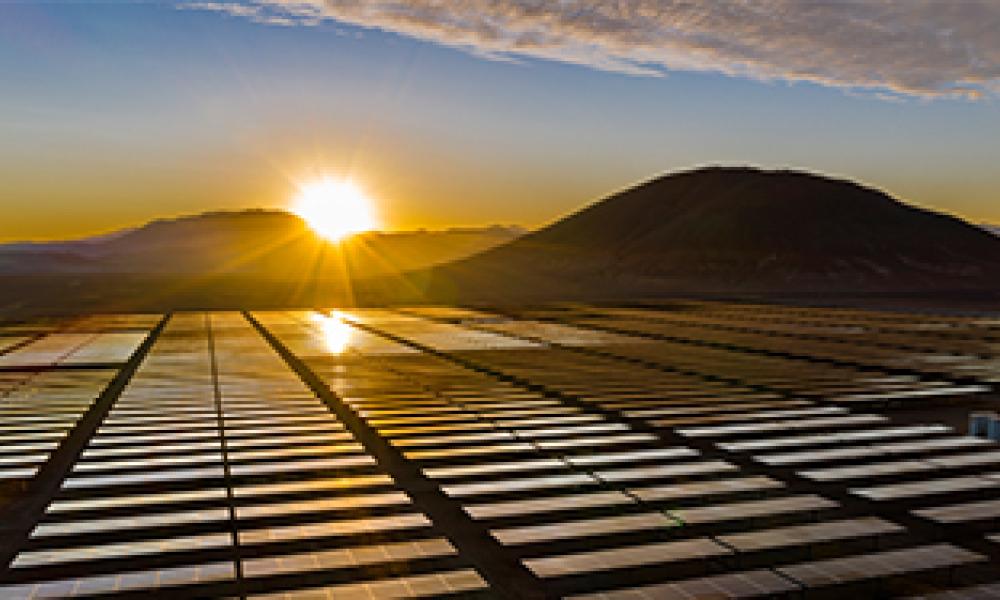 B.C. is home to more than a quarter of all Canadian Clean-Tech companies and has seven companies listed on the 2022 Global Cleantech 100 list.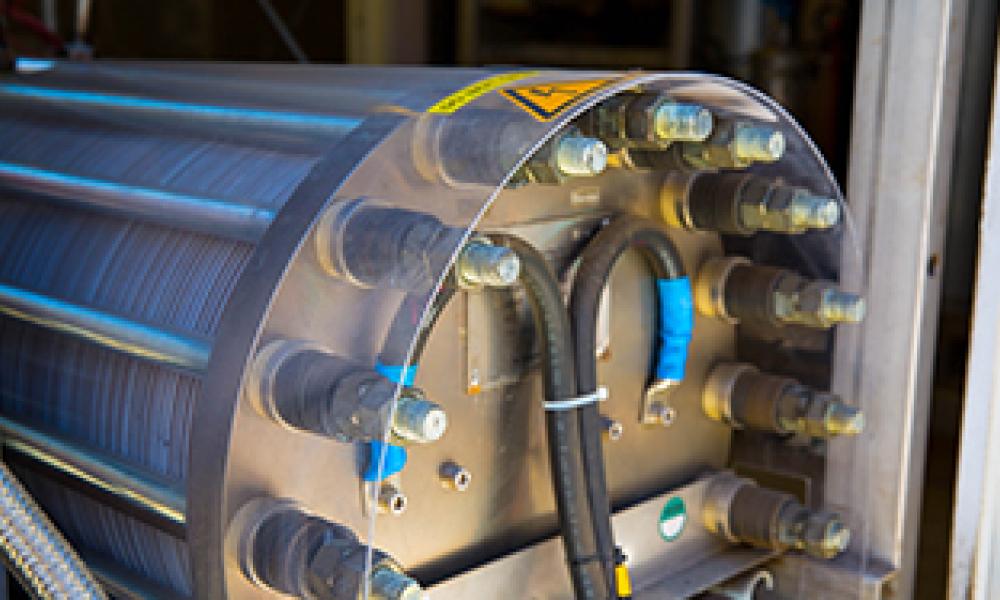 B.C. has a 16% global market share of the hydrogen and fuel cell industry (Vancouver Economic Commission).